newsletter
Subscribe to our mailing list to get the updates to your email inbox.
welcome!
Vaibhav Dyestuff Industires is one of the leading Indian Dyestuff Company offering extensive range of Reactive Dyestuffs for Textile (Cellulosic) substrates.
The Company has its registered and head office at Ahmedabad (Gujarat) which is the major Dyestuff manufacturing belt of India.Vaibhav Dyestuff offers the complete range of Bi-functional dyes in highly concentrated form, which is practically salt free formulation of dyes. This enables the dyeing mill in reducing effluent load as well as in getting higher solubility of dyestuff during various stages of dyeing. Vaibhav Dyestuff maintains all its products to be eco-friendly which is a foremost requirement for coloration of textiles meant for Europe and US Markets.
Strengths
R&D & Quality:
It has been our practice since inception to ensure that each batch of production goes through strict quality.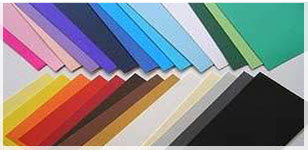 Manufacturing:
To accommodate rising demand for Vaibhav Dyestuff products, manufacturing operations have been ramped up considerably.
Technical Services:
At Vaibhav Dyestuffs, the attitude towards the customer is not sale-centred, but performance-oriented.